Mission Possible UK

Autumn Newsletter 2021
MPUK is blessed with a strong board who support our work by 'encouraging, advising and warning'. But we do not expect them to cycle from Lands' End to John O' Groats which is what Matt Pluke did in August – the Great Bike Ride for Rwanda. Pictured is Matt in his team Rwanda jersey at journey's end on August 13th. Funds raised will be used towards building toilets on an island on Lake Kivu, a house renovation for a family living in squalor in northwest Rwanda, cows for pastors who are planting churches and a water project.
If you would like to know more about our trustee team, please visit: https://mpuk.org/index.php/people/trustees
New project: working with the Mothers' Union in Kigali in Rwanda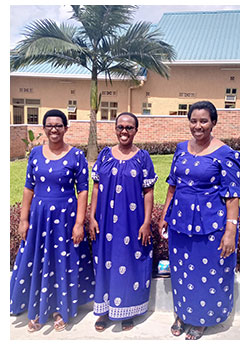 Mothers' Union was started in Rwanda in 1966 and today has more than 24,000 members. Their projects include health awareness programmes, parenting programmes, savings and credit groups, support for widows, addressing gender-based violence and vocational skills training. We are supporting two projects. The first is bringing hope to vulnerable women who have had no formal education, have been abused by men and are either unemployed or doing the most menial jobs. Many of their children suffer from malnutrition. Some are sent to the streets to beg. The project includes counselling, teaching on lifestyle issues and income generating activities. Importantly, there is a spiritual dimension to the project which includes teaching on forgiveness. The second project is to support the ministry of Mothers' Union at a women's prison. This includes funding a marquee and mats for Sunday morning services, clothing and provision of various basic hygiene items. Pictured are team leaders Esther Murungi, the wife of Bishop Nathan, Canon Desiderata and Dorcus.

Discipleship training goes bananas in southwest Rwanda…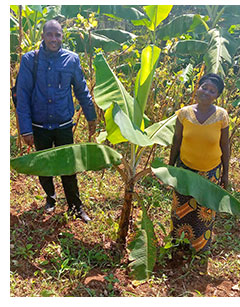 We have been supporting this training over the past year. As part of the discipleship training, teams are sent out to evangelise in the local community and they plant a banana 'tree' beside homes visited as a symbol of new life and a reminder of the provision of God each time it produces a bunch of bananas. Pictured is programme director Jean Paul together with a widow who has five children. One visit – two kinds of food!
…while it is all tomatoes in Malawi
Understanding the Bible in Malawi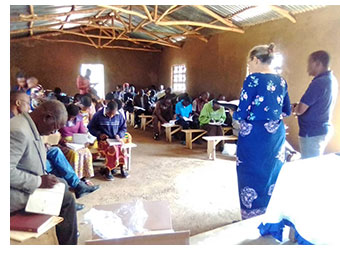 Our agricultural cooperative provides food for people but there is also a genuine hunger in the country to understand the Bible. So, we are supporting a series of two week-long conferences in southern Malawi run by YWAM. Pictured on left of photograph are trainers Canadian Shelia Aitkin and Malawian Charles Wilson. What is encouraging is seeing the number of people taking notes.
Income generating activities in Burundi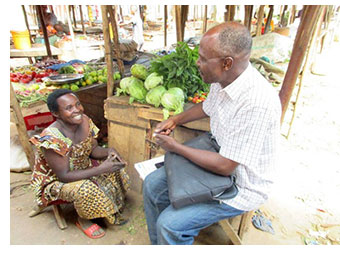 We continue supporting income generating activities in Burundi – the latest include brick making, baking, supplying timber, delivering, charcoal and market stalls. Pictured is Esther with Mission Possible partner Francois Nitunga. Esther was a victim of a major flood in her home village and her home was destroyed. She became homeless together with her 9 children. As she puts it 'I lost almost everything. And I lost hope. Then God favoured me with a loan for a vegetable stall. Today my children have shoes, they can go to school and cannot be hungry'. Small loan, big difference.
Safeguarding training in Burundi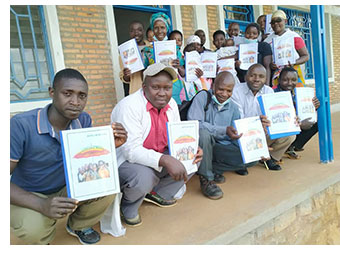 Before Covid 19 ground things to a halt, we had been sending people from the countries in which we work in Africa to a weeklong safeguarding conference in Nairobi. One such person was Francois Nitunga from Burundi and he returned home determined to roll this training out into churches in Burundi. The first phase of this training into dozens of churches has been completed. One pastor shared: 'We used to think that children are always in the hands of the parents, despite wherever they are. Yet we have discovered that whenever anything happens in the premises of the churches, we as pastors and the whole congregation is responsible and it is not the sole responsibility of the parents of the children.'
We are back: working with refugees in Armenia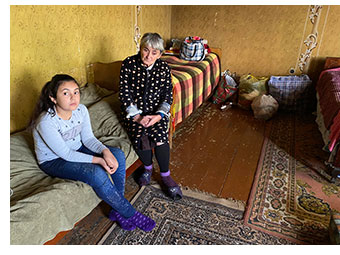 Some years ago, Mission Possible worked in Armenia distributing our Bible course. We are now back there again working in the disputed area of Armenia known as Nagorno-Karabakh. Refugees are facing a cold winter in temporary makeshift accommodation. We are providing care packages including clothing, blankets, food, medicine and firewood as well as renovating some accommodation. To date 150 families are being supported – an exceedingly low percentage of the total number of refugees in the area but nevertheless making a difference to these families.
New centre – new life in Omsk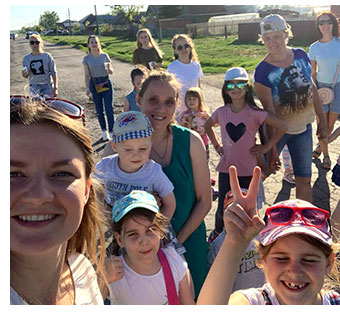 Omsk is in southwest Siberia with one of the longest and harshest winters in the world. It is the location of Mission Possible's newest rehabilitation home for those suffering from substance abuse. Katya (pictured centre in green with some other mothers and their children at the home) was taken to an orphanage at eight and after leaving there, her life spiralled into the depths of hopelessness. Eventually she came to our new home and miraculously came to faith in Christ. Aggression and bitterness were replaced with peace and joy. As Katya says, 'for the first time in my life, I am able to love.'
Baby boxes – more than just boxes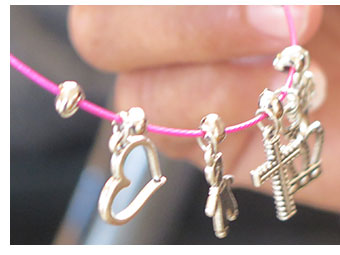 Ruth and I are often asked about the baby box project. Clearly it has caught people's imagination. Certainly, these boxes meet the immediate needs of mothers living in poverty, but their distribution is also an opportunity to share the gospel. When we were in Bulgaria for a baby box distribution in 2019, the bracelets pictured were also given to the mothers. Each of the trinkets represent part of the gospel story – man, tree, cross, heart and crown. See this delightful short video clip https://www.youtube.com/watch?v=IDRpcOAwVCg
These three children lived in appalling conditions after their mother left home, leaving them with a father suffering from substance abuse. Often hungry, they left homework undone, sometimes did not go to school, and fell far behind in their education. Eventually, social services removed them from their home, and they moved into one of our shelters. With the help of the Mission Possible team, they caught up on their classes, and as you can see right are now neatly dressed. They are no longer laughed at or bullied.
Our shelters in Russia are home to about 150 school age children. Help is also given to numerous other children from low-income families. With this support, these children can also go back to school.
Championing a child in Rwanda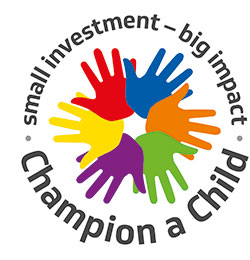 In terms of funding this is the biggest project that we have with many supporters championing a child either at the Star School, on an island on Lake Kivu or on the foothills of the Virunga volcanic mountains. To be honest, it has been quite a chaotic time moving from one lockdown to another with different year groups starting and stopping at different times. On top of this, the whole school year has shifted during this period. Previously, it started in January each year, but now it will start in October each year after a 21-month interrupted school year. Ruth has done a magnificent job trying to keep sponsors updated on all this and hopefully things will be more settled now. Thank you so much for your patience with us during this time.
Touring the UK in 2022 – can you host us?
Forward planning has been difficult for everyone over the past 18 months, from weddings to holidays. Flexibility has had to be the watchword. However, Ruth and I are beginning to plan 2022 which includes touring the country meeting supporters and maybe welcoming new supporters. It would be wonderful if we were invited to speak at morning coffee and afternoon tea events. Please do let me know if you would like to host one of these events. We have the invitation cards ready to send to you! (See right). Also, we would be delighted to speak in any church about God's heart for the poor and the way we respond to this.

Our next newsletter coming out early next year will include updates on the house renovation project and a new adult literacy initiative in Rwanda, the goat project in Malawi, our Christian literature distribution projects plus some more engaging stories from Eastern Europe.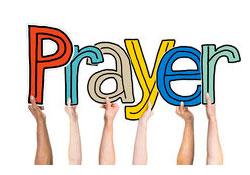 We so greatly value pray for our ministry and please do use this newsletter for items for prayer during your devotional times. However, there are occasional situations that need immediate specific prayer. If you would like to receive these specific prayer requests, please do let me know. We hope that these requests will not be frequent, but we would so appreciate a mushroom of prayer at times of crisis or a crescendo of praise at times of great joy. Being largely 'arrow prayers' I think we may call this mailing list, our 'Archery Team'!
Many many thanks
Richard